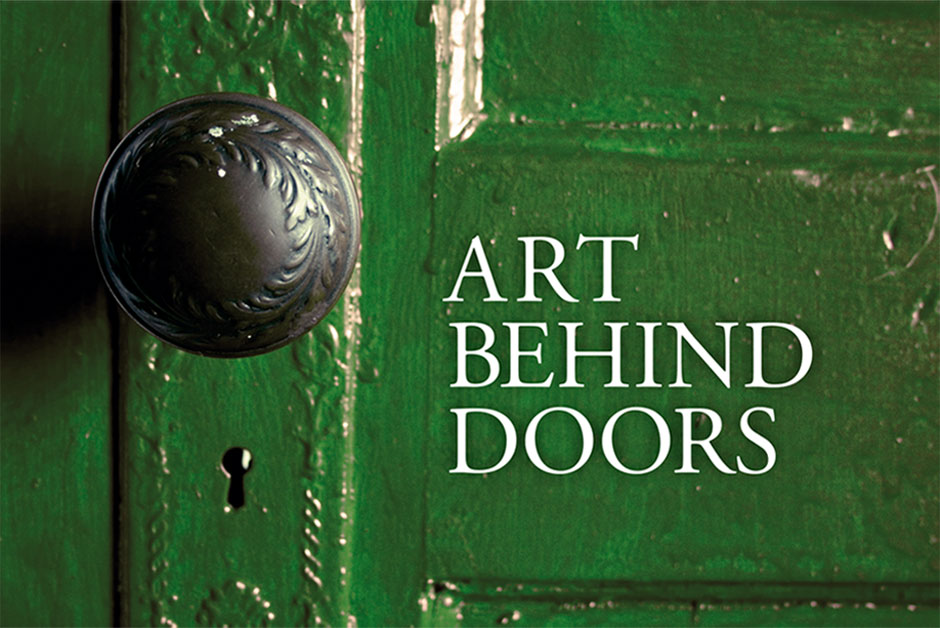 By Mitzi Mock | December 5, 2011
Driving through Richmond's North and East neighborhood on a Saturday morning can be an eerily quiet experience. Rows of sleepy homes line the blocks of Roosevelt and Clinton Avenues, and the loudest sound you may hear is the thump of your car going over a pothole.
But like many corners of this city, there is much more than eyes or ears can capture on a quick drive through town. Speak to some of the residents and they may describe a vibrant neighborhood—one where creativity thrives and people love their community.
That's the way Don Carlson, Deborah Gorman, Lauren Ari and Kato Jaworski see it. These friends live within blocks of each other, and each shares a passion for their art, their neighborhood and their city.
In that spirit, they opened their homes to Richmond Confidential to share how they create their art and what inspires them. Whether it's sculpting the human form, turning old pipes into robots or finding beauty in old animal bones, these artists, featured here in four videos, are just a few more reminders that in Richmond another discovery may be just behind doors.
"People think Richmond is so dim but… if they come to Richmond with art in their eyes, they will find it." -Kato Jaworski
The Welder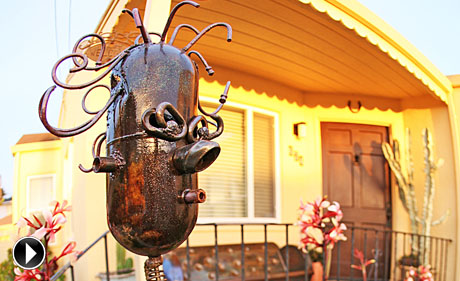 Don Carlson transforms old door knobs, gas tanks and kitchen forks into robots with a story to tell.
The Collector
Deborah Gorman uses discarded doll heads, roadkill and everything in between to piece together something new.